culturally rooted & socially conscious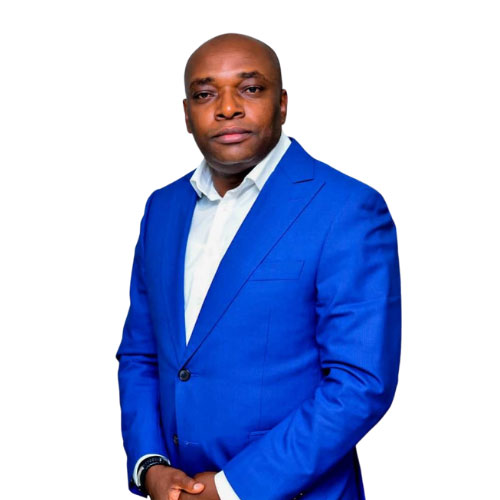 Chief Ife Obiudo is the Founder and Chief Executive Officer of OFU ENTERTAINMENT Ltd. Chief Obiudo is the initiator and sole promoter of OFU Mixed Martial Arts ( MMA) and sundry sporting engagements in Nigeria and beyond.
A visionary and an all- round sport development advocate. An astute and a widely traveled entrepreneur. Chief Obiudo has impressive and sterling track accomplishments in the global global business and entrepreneurship space. Having lived and worked in Europe for over three decades, Chief Obiudo believes there's no place like home and that Nigeria has all what it takes to produce " World Class sports and women" especially in the emerging and exciting world of Mixed Martial Arts.
As a selfless person, Chief Obiudo commits to investing his resources and capacity building experiences to bear in developing and sustaining Mixed Martial Arts in Nigeria by providing opportunities to local Nigerian Fighters with requisite potential global skills to migrate to the international Fighting Sporting arena. Given Chief Obiudo's strong commitment to youth development, the Nigerian sporting landscape is set to soar. He superintends over a handful of successful businesses, including Ampio Smart Homes, Movel Elevators, Meroni Oil and Gas, in the capacity of Managing Director/ CEO.
The entertainment and sports industry use events as a vital marketing tool that provides steady revenue from loyal repeat clients.
We are positioned to serve the corporate sector who use events as a marketing channel and method of advertising or corporate communications.
we organize local competitions
OFU Entertainment through one of its subsidiaries OFU MMA became the first indigenous outfit to bring professional Mixed Martial Arts MMA to Nigeria when it staged OFU Street Fight and OFU FIGHTNIGHT in Lagos.
Our vision is to become the leader in sports entertainment production.
OFU Entertainment is seeking investors in this local business to help in delivering top class entertainment services to a wider audience at a fantastic value for money.
companionship through competition
Founded in 2015, OFU Entertainment Ltd, headquartered in Lagos, Nigeria. We are dedicated to building and managing world class talents, infrastructure and content within the scope of sports and entertainment. 
With a team of young, creative, dynamic & dedicated professionals, we are determined to accomplish our goals in all areas of event management, whether it is artist management, product launch, exhibition, road-show, fashion show, wedding planning & celebrity management.
While sports has remained the company's core competence, we have taken large strides towards expanding our portfolio of entertainment services in music, fashion, motion pictures and performing arts.
OFU Entertainment Limited